Services
Air Conditioning Care for Better Air
Guaranteeing quality service and cool results
Ancel's Air Conditioning & Appliance Repairs is a leading company that specializes in residential and commercial air conditioners services. We are well trained in air conditioning installation, repair and servicing for different brands – in both residential and commercial premises. Our services also include supplying air conditioning units of most popular brands and providing emergency service, and that altogether makes us a completely reliable company in Cayman.
"We install and service appliances such as fridges, domestic and commercial stoves, laundry, microwaves, coolers, freezers and more."
Air Conditioning Units Cayman
At Ancel's Air Conditioning & Appliance Repairs, we aim to enable homeowners and small business owners to enjoy air-conditioned comfort at a low cost in comparison to systems of this kind. Your comfort and cool is ensured since we supply only top quality air conditioner systems and keep our costs to a minimum. Our units are an asset to our clients' home & office.
Air Conditioning Installation Cayman
We can install your new air conditioning system, whether it is split, window or central air conditioner. Buy your new air conditioner system or systems from us, and we'll arrange for a licensed installer to come to your home or workplace. We guarantee quality installation of your air conditioner so that you can enjoy optimum cooling at all times.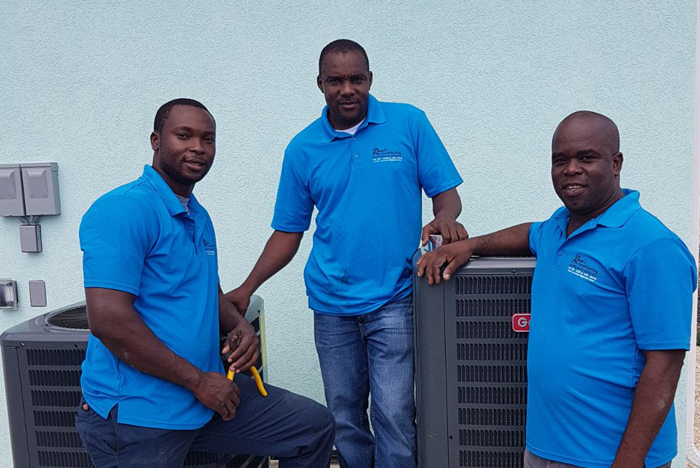 Air Conditioner Repair Cayman
Working with air conditioners is Ancel's specialty. Professional air conditioner repair service in Cayman performed by experienced air conditioning technicians. Get affordable air conditioning repair services for all air conditioner brands and models. We can also replace air conditioner parts that are beyond repair.
Air Conditioner Service Cayman
If you're looking for quality and low-price air conditioner service in Cayman, you have just arrived at the right place. We service most brands of air conditioning units. Get your air-conditioner ready for peak use by getting a pre-season air conditioner check-up. With Ancel's Air Conditioning & Appliance Repairs in Cayman, you can prevent an air conditioning problem before it starts.
We are here to ensure that you have cool, clean & healthy air to breathe indoors.